Facebook announced that the number of its users accessing through the Tor network has passed 1 million. The number is calculated over a period of 30 days.
Facebook has announced Friday that it has passed 1 million Tor users. As announced in a blog post, the number is calculated over a period of 30 days.
"Over this period the number of people who access Facebook over Tor has increased. In June 2015, over a typical 30 day period, about 525,000 people would access Facebook over Tor e.g.: by using Tor Browser to access www.facebook.com or the Facebook Onion site, or by using Orbot on Android. This number has grown – roughly linearly – and this month, for the first time, we saw this "30 day" figure exceed 1 million people. " states Facebook.
The number of privacy conscious Facebook users accessing the social media giant's onion site (https://www.facebookcorewwwi.onion/) has increased from 525,000 people in June 2015 to over 1,000,000 in the last 30 days.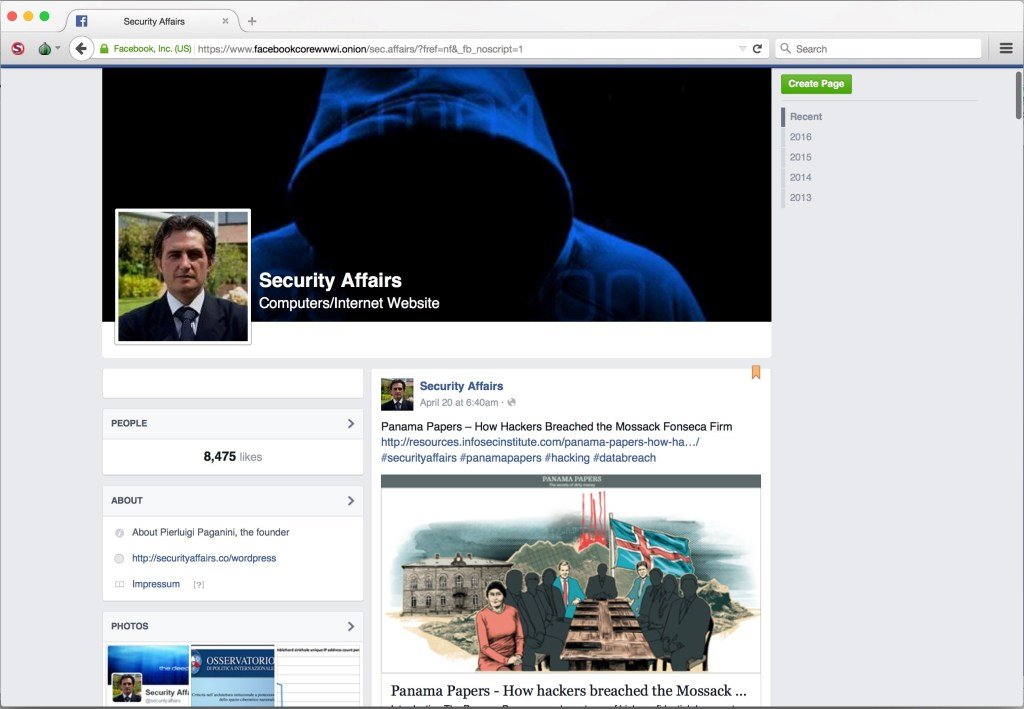 TOR is a free software allowing Internet users to anonymyze their online activity. We have seen a constant increase in the number of Tor users in the last years, possibly due to increasing awareness on issues related to privacy on the Internet. Facebook has also introduced Tor support for its Android application earlier this year.
While debates on privacy and encryption continue, we observe an increase in the number of social sharing and messaging platforms that improve their encryption and anonymity features. The popular messaging platform Whatsapp has implemented end-to-end encryption earlier this month.
Written by: Alper Başaran
About the Author: Alper Başaran is a Hacker and Penetration Tester – Buccaneer of the Interwebs, he owns the Turkish blog alperbasaran.com.
Alper Basaran provides business process focused and goal oriented penetration testing services to his customers. Based in Turkey he has expanded his operations to the Middle East.
Edited by Pierluigi Paganini
(Security Affairs – Applocker, Microsoft)
The post Facebook passes the 1 million Tor users Milestone appeared first on Security Affairs.